Marketing campaign and project management.
We help industrial businesses to develop, implement and optimise their marketing campaigns and projects. We work alongside internal team members and external agency partners to launch campaigns and drive high performance results.
Smart, informative, savvy.
We have loved working with Brucey - they're exactly what we were looking for. We couldn't have achieved the success we had without them.
Year-on-year key metric growth.
We faced immense challenges and limited resources. Brucey developed the marketing strategy and executed plans to reinvigorate the brand.
Traditional marketing strategy meets modern tech.
What is impressive with Brucey is a practical, measured approach to the use of tech, alongside proven strategies - to build confidence with tech platforms, which today are core to all our sales and marketing.
Strategy + Innovation
I strongly recommend Brucey for any services related to marketing strategy advisory, marketing planning and implementation support.
Marketing Campaign Implementation
How we're different from a traditional marketing agency
As industrial marketing consultants, we can provide the necessary expertise to develop a marketing campaign plan, including the detailed tactical activities, goals, calendar, resourcing and budget.
Unlike a traditional digital marketing agency, we don't own the implementation of the campaign activities. Instead, as part of the campaign planning process, we assign responsibility to either internal team members of the client, where available, or to an external agency partner - either one that the business already has a relationship with, or one we source on your behalf.
We have a network of trusted marketing agencies, contractors and freelancers we've worked with over the past decade who we can recommend as part of this process.
Plan
We develop complete campaign plans, including past performance analysis, goal setting, channel selection, tactical details and resourcing.
Tools
We provide the tools to implement and manage your marketing campaigns, including marketing calendar and project management.
Dashboards
We set quantifiable metrics to track performance and can help develop reporting and dashboards to manage your campaigns.
Managing external marketing campaigns & internal projects
We develop marketing campaigns across the customer journey (aka funnel), encompassing what is traditionally in the sphere of marketing (brand awareness, lead generation), as well as sales support campaigns (target accounts, educational nurture, land and expand) and customer service-related campaigns (onboarding, support systems, up-sell).
We also can manage internal marketing projects, such as a new product launch, new website development, move to a new CRM or other marketing system, and plenty more.
Essentially if it's something a marketing manager would do, and you don't have a marketing manager - or you do, but they don't have capacity - we can probably assist you.
Here's some more campaign and project examples:
A thought leadership content marketing campaign
The launch of a new product range
An educational campaign for a new target sector
A target-account joint marketing and sales enablement campaign
A series of online webinars to nurture existing customers
An SEO-focussed campaign to build traffic for a pillar topic
A campaign for more effectively onboarding new customers on your products and encourage uptake of services
A regional expansion campaign through a partner network
A campaign focussed on using specific social media channels with more distinct purpose and effectiveness
Or a yet to be defined campaign - one that you need help to define, develop and implement!
To find out how we can work with you on developing and implementing your marketing campaigns and projects, book a Discovery call with us.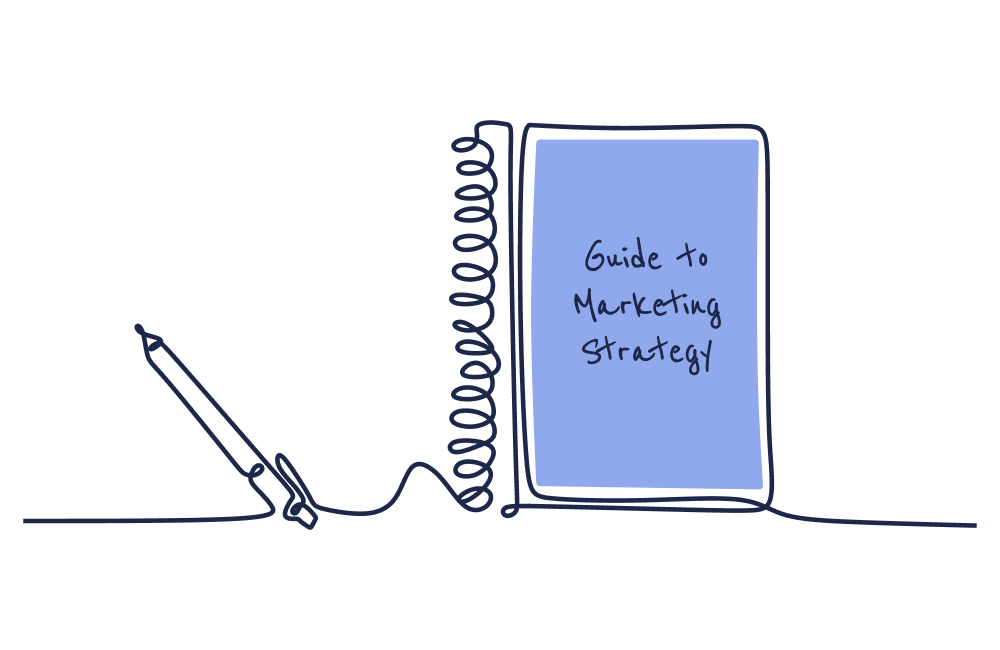 From the Marketing Toolbox
Guide to Marketing Strategy & Planning
If you want to better understand what marketing strategy and planning really are - without the BS and jargon that is common to marketers - take a look at this all-encompassing guide.
Marketing Campaign Management
Developing a Campaign Plan
Depending on the scale of the marketing campaign and needs of the business, we can adjust our approach to suit. Such as spending more time in the diagnosis phase gathering insights that will help shape the campaign, or brainstorming strategic options with the team to choose the best campaign strategy.
In any case, we generally follow a 3-step process to develop any marketing campaign.
Campaign Planning >

Diagnosis Stage
In the Diagnosis stage, we evaluate the current situation of the business, including the business goals, past performance and available resources.
Where required, we can dive deeper to uncover insights on the market, customers, competitors and the like, through a combination of discussion with customer facing teams, by talking to customers directly or through market research.
Business Goals
Understand the business goals and apply these to the customer funnel and to corresponding marketing goals
Past Performance
How has your marketing performed over the past 12+ months? What would you do again, do more of, stop doing, try new?
Resources & Systems
What marketing software do you use? What marketing resources/skills do you require? Where are your gaps?
Campaign Planning >
Strategy Stage
We'll then map out the strategy, defining who we're targeting, what the brand positioning needs to be and setting quantitative goals.
Targeting
A list of the customer segments you intend to target. Discussions with customer facing teams and customers to uncover additional insights as needed, for each audience.
Positioning
How are you positioning your brand, a given product or service or range? What key messaging and CTAs are relevant to this campaign?
Objectives
Clearly defining the marketing goals for the campaign, with reference back to the business goals and readily trackable metrics.
Campaign Planning >
Tactics Stage
We then map out the detailed tactics for the campaign, including which products and services we're focussing on, what channels we're marketing across and pricing considerations. Ultimately we define the integrated promotional activities that will be executed across the campaign timeline.
We then bring all of this together by confirming the resources needed and putting it into an actionable plan.
Products (& Services)
What products and services will you focus on for each target market?
Channels
How are you going to reach your audience? What channel combinations will you use?
Pricing
What pricing tactics will be used to attract the audience?
Campaigns List
A list of each campaign by goal and target audience that you intend to implement
Campaign Details
The specific tactics / activities within each campaign, by month, quarter
Systems & Resources
What marketing systems and resources do you need to implement the plan?
Budget
How much will you need to spend to achieve the objectives set?
Campaign Calendar
Build out a monthly marketing calendar to support implementation.
Service Delivery
How we develop the campaign plan with you
We can deliver a marketing campaign via a number of formats, depending on your location and what suits your business needs.
Workshops
Delivered in-person or via video conferencing and online tools.
Templates
Pre-built templates to speed up data gathering and analysis.
In Person
Face to face sessions to work through analysis, strategy and planning.
Video Conferencing
In combination with online tools such as Miro, Monday and Google Workspace.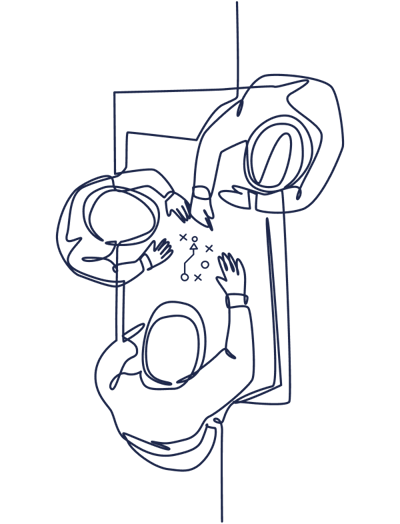 Services Pricing
Monthly Marketing Retainers
Marketing campaign and project management services are delivered under a retainer model. We have a range of retainer levels to choose from. Each is flexible and you're never locked in to a long-term contract.
Marketing Advisory
$990 / month
Strategic input to review past performance, evaluate business priorities, develop new initiatives and support flexibly as needed.
Inclusions:
Monthly review + advisory session, ~90mins
Fortnight progress check-in, ~45mins
Pre- and post-call review, preparation
Recorded video sessions
Actions documented and tracked in Monday.com project management tool
Services can be flexibly adapted to suit business needs, per the menu below.
Marketing Strategy & Planning
$2200 / month
Develop marketing strategy and campaign plans; review and optimise each month; conduct a deeper strategic review every quarter.
Scope could include:
Annual strategic planning process, with documented plan as deliverable x1/yr
Monthly analysis, review and reset x8/yr
Quarterly deep dive, strategy adjustment and detailed planning x3/yr
Average of ~6 hours monthly
Recorded video sessions
Actions documented and tracked in Monday.com project management tool
Services can be flexibly adapted to suit business needs, per the menu below.
Marketing Management
From $4400 / month
A combination of strategic planning (annual, quarterly, campaign-based and/or monthly) and senior marketing management expertise to support growing businesses.
Scope could include:
Strategy + Planning development
Managing the implementation of the marketing plan
Working as part of the leadership team
Research, analysis and insights
Marketing process and systems build
Any other marketing needs, flexibly adapted to suit the business, per the menu below
Recorded video sessions
Actions documented and tracked in Monday.com project management tool
The Retainer Services Menu
Our virtual CMO retainers are built to suit different business marketing needs, but all are ultimately flexible, so you can leverage our expertise as your priorities dictate. Essentially, if it falls within the marketing function - or is related to the broader customer journey, such as product development, sales, account management and customer service, then chances are we can help:
Audit performance + recommend options, action plan
Strategy + planning: annual, project-based, new venture
Workshop specific elements of strategy, competition, positioning, market, budgets, etc
Process + systems optimisation
Marketing implementation support, training, coaching
Team + management meetings
Dashboard & reporting setup
1-to-1s with team members
Evaluate full customer journey: marketing, sales, service.
Engage with + recommend vendors, subcontractors, agencies
Software & Systems scoping, setup, onboarding, support
Need help to develop your campaigns?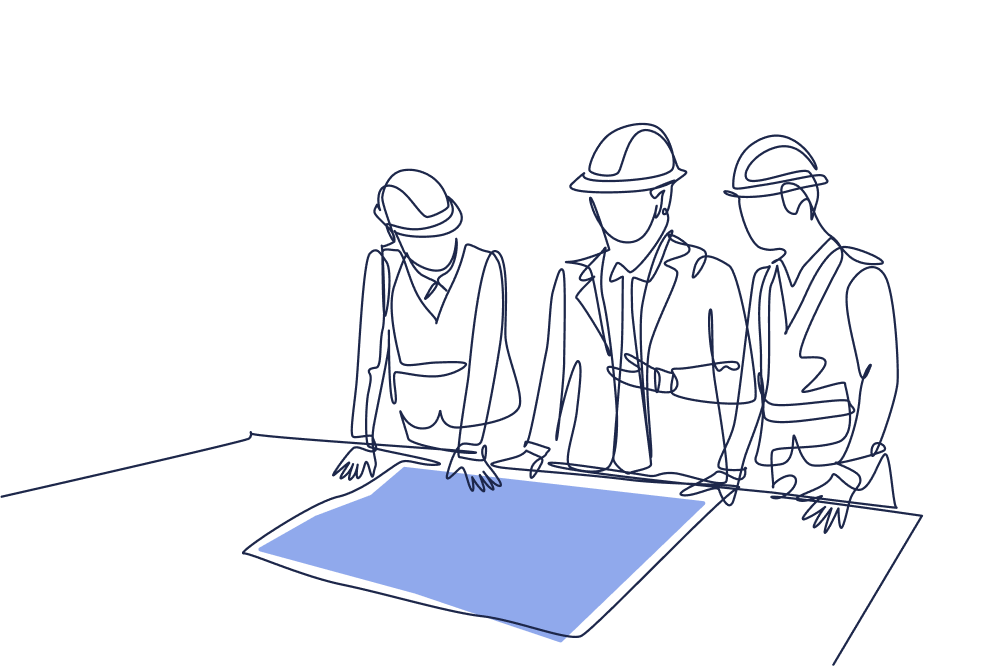 Industrial businesses need robust marketing strategy more than most
The average industrial business tends to lag behind other sectors when it comes to marketing capability. Subsequently marketing is less impactful, out of sync with sales, and marketing effectiveness is often not able to be measured well.
In an increasingly complex and digitised world, it is more important than ever for businesses to understand their market, structure a strong brand position and develop a strategy for success.
Industrial Marketing Expertise
Why choose Brucey to develop your marketing campaigns?
20+ years
marketing experience
We bring more than two decades of senior marketing expertise to fast-track the creation of a robust, actionable marketing plan.
50+ brands
manufacturing & industrial
We've worked with over 50 brands, developing marketing strategy and plans to grow businesses in countries around the world.
100% industrial
including service providers
We're focused on helping B2B industrial businesses (and businesses who service this sector) to become leaders in their market.
Industrial Expertise
Our Marketing Services
Our full range of marketing services for the industrial sector.
Book a Discovery Call
Find out how we grow industrial businesses
Marketing that drives sustainable business growth
Most businesses we work with have growth goals and need help to develop and execute the strategy, such as:
new products or services to launch

geographic or market expansion

an acquisition or merger
For others, it's less about product/market or revenue growth, and more about growing profit or effectiveness due to:
a change in competitive / market conditions

an opportunity to optimise performance

improve customer alignment
If this sounds like you, get in touch to see how we can help you achieve your goals.