Marketing strategy — the pivotal point in planning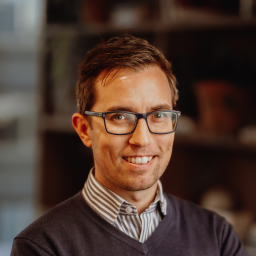 by David Leahy |
3 min read |
June 1, 2023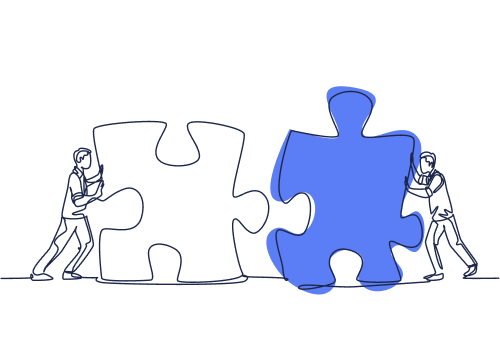 For this third post on preparing an actionable, effective, and measurable marketing plan for 2023–24, we'll be covering marketing strategy.
That of course means we're not yet leaping into ads, email nurture campaigns or social media plans. Those are all tactics. And referring again to the marketing planning model below, strategy should always precede the implementation of tactics.

If you've worked through the first two posts in this series, you'll have made good progress on the diagnosis and you'll now have your segmentation prepared — a visual map of the market, divided into groups or customers with common traits, needs and buying patterns.
If you're joining us for the first time, you can catch up here in this blog post.
What is 'marketing strategy'?
Strategy falls between diagnosis and tactics. It's the crucial middle, or pivot, point of any good marketing plan. Mark Ritson describes marketing strategy as "where we play and how we win in the market".
While the word 'Strategy' gets kicked around a lot in marketing circles, what is should consist of is three sequential steps.
Targeting - what segment is the focus of your strategy?
Positioning - how are you aligning yourself to the target's needs?
Objectives - what are you going to achieve, in what timeframe?
Let's work through these in more detail.
Targeting
In your segmentation you mapped your market, sized it, and then cut it into segments. You'll now have to decide which of those segment(s) you will target over the coming year.
Targeting isn't just abstract, for example, "companies of X size". It also needs to drill down to more meaningful audience needs and buying behaviour. That's why we asked you to talk with real people in the Diagnosis phase, so you could develop Ideal Customer Profiles (ICP) and possibly even Buyer Personas (individuals).
Sometimes the best targets almost leap out of the segmentation map for you. But whether it's obvious or not, there are some key questions to answer:
Which segments (if any) are currently not being targeted? Can they be profitable targets?
Which segments are currently in our competitors' sights? Do we avoid a competitor's segments, or can their weaknesses be exploited to grow our share in that segment?
Regarding our current targets, are any unprofitable?
In which segments can we make quick gains? Which ones will require a longer term approach?
Beware of the temptation to have too many targets, which can sometimes add up to practically everybody. This dilutes the effectiveness of your marketing. Ideally, you'll only have 2 to 5 targets.
Positioning
At its simplest (and most effective and actionable) positioning is about who you want to be and how you want to connect with your target market. You generally express it as follows: "for _____ segment, whose primary need/defining trait is _____, our business/product _____ is _____ and _____, unlike competitors who _____." Take a look at this one-page template from Strategyzer which is great for defining your positioning.
Positioning is often tied to your brand. Below this core company brand positioning, you need positioning statements for your chosen target segments, shaped by your understanding of that segment and how you can best align and position the company.
At the end of this phase, you'll have a succinct positioning statement for each of your target segments.
Objectives
Objectives are where marketing strategy becomes much more tangible. Having selected your targets and defined your positioning, you can now focus in tighter on the particular stage of the customer journey (AKA funnel) where you want to focus on.
Using the Customer Journey
Using a customer journey map, you can evaluate where you've been performing the best, where you are weakest, where are the greatest opportunities to improve.
Perhaps you're doing great at converting Proposals into Won Deals, with a conversion rate of 55% for example. And it's likely to take a lot of effort to try to improve this number further. Whereas you only convert 5% of cold contacts into qualified leads. A number that should definitely be higher with lots you can readily do to improve it.
This is how the customer journey is invaluable to honing your objectives.
Points to note in preparing your objectives
Identify the weakest points in the customer journey, where you can have the greatest impact.
Simpler and clearer is best. Your objectives should always be SMART — Specific, Measurable, Achievable, Relevant, Time-bound. You might remember this concept from Week 1.
To format your objectives on a grid (or dashboard) can be helpful: the target, the particular focus point in the journey, positioning, and the top-level, key metric(s) you want to improve (see below).
It's OK to have more than one objective for each target, but the fewer the better.
It's good to have one key metric per objective by which performance is measured. But of course this doesn't preclude using various additional tactical metrics to track individual tactic performance toward achieving the overall objective.
| | | | | |
| --- | --- | --- | --- | --- |
| Target | Stage | Objective | Timing | Metric/s |
| Segment A | Preference | | | |
| Segment B | Awareness | | | |
| Segment C | Closing | | | |
Summary
At the end of this process, you'll have a marketing strategy consisting of:
2-5 targets
unique positioning for each target
one or more objectives for each target
several metrics to quantify your objectives and measure your outcomes.
This structure should be just as easy for non-marketers to understand and appreciate, especially your management team, without too much explanation required.
It will also set you up well for next week when we start to cover the tactics phase, which you've probably been itching to get to.
We know you are busy, but taking the time to prepare even a basic, but logical, strategy like we've set out today, will help your company onto a better marketing path in 2023-24.