Get marketing-ready for FY24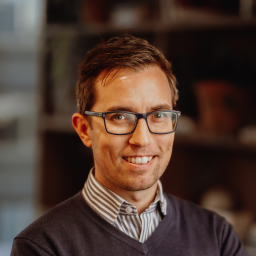 by David Leahy |
3 min read |
May 12, 2023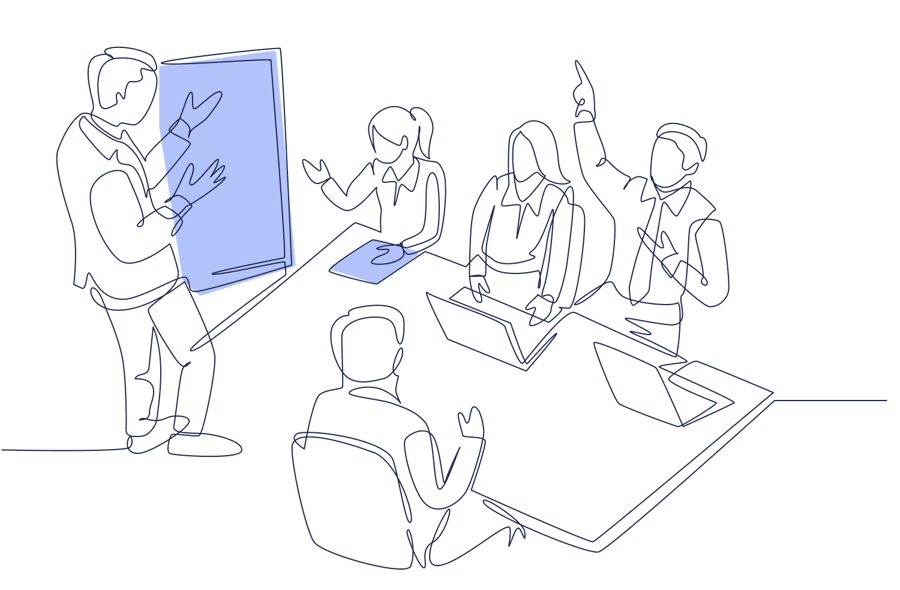 Running out of time to do your marketing plan before the new financial year kicks off on 1 July?
In this weekly series the experts at Brucey Industrial Marketing will be helping 'last minute marketers' get their house in order before the big date drops. We'll take you through the Brucey approach to industrial marketing over the next 7 weeks, so you'll have an actionable, effective, measurable plan for 2023–24.
For Week 1, we're giving you three basic tasks:
1. Become market oriented
What is market orientation?
Before doing any marketing, you should know what marketing is. The first step in knowing this is knowing that it's NOT just promotion, advertising, posting on social media, producing a brochure or making sales calls.
So what is it? The simple, yet all encompassing, answer is:
"Marketing is the whole business, as seen from the point of view of its final result, that is from the customer's point of view." (Peter Drucker)
When a company embraces such a definition of marketing, it is in essence embracing a market orientation too. That's when you know intrinsically, as a business owner or employee, that you are not the customer and you don't have all the answers. It's understanding that marketing is a two-way process. And before you start communicating with your audience, you must first listen to them, understand them and seek to be valuable to them.
Those who think they "just know" what customers want have a different orientation, and usually aren't as effective marketers.
How do I make marketing happen?
OK, so you get the idea, but having a market orientation is difficult, because everyone in the company must aspire to it. So how to take people on the journey?
At Brucey, we believe the definition above is fully encapsulated as a marketing process which enables a logical case for market orientation (and an effective marketing plan) to be built. Something like this:

Marketing planning process
You'll notice that there's a lot of steps before you arrive at Promotion, which is where social media, digital advertising etc comes in. And while Sales might come under Distribution in the Tactics section, it's also recognised that Sales is a distinct process that intersects (and should work) with marketing at every step.
For more on "What marketing is" and a best-practice process to follow, read this article in our blog.
Next, we'll take a look at Business Goals, the very first item in the Diagnosis phase of the marketing process.
2. Set business goals
If you think you need a marketing plan then you hopefully already have a broad idea of what you want to achieve in the next 1–3 years. Warning: Making daily social posts "like Competitor X" is not a business goal.
Most businesses we work with want to either:
1. work on growth goals:
new products or services to launch
geographic or market expansion
an acquisition or merger
increasing sales or market share.
or
2. improve profitability or effectiveness:
in changing competitive/market conditions
by optimising performance
with better customer alignment.
You might be thinking of one of these. Or you might have something else in mind. But the important first step is to put down clear business goals, not just unfounded tactical desires. Your business goals should be SMART, which means:
Specific
Measurable
Achievable
Relevant
Time-bound
If you start with these, you'll be better able to develop and execute a good strategy.
For an easy to use SMART Goals template, try this one from Miro.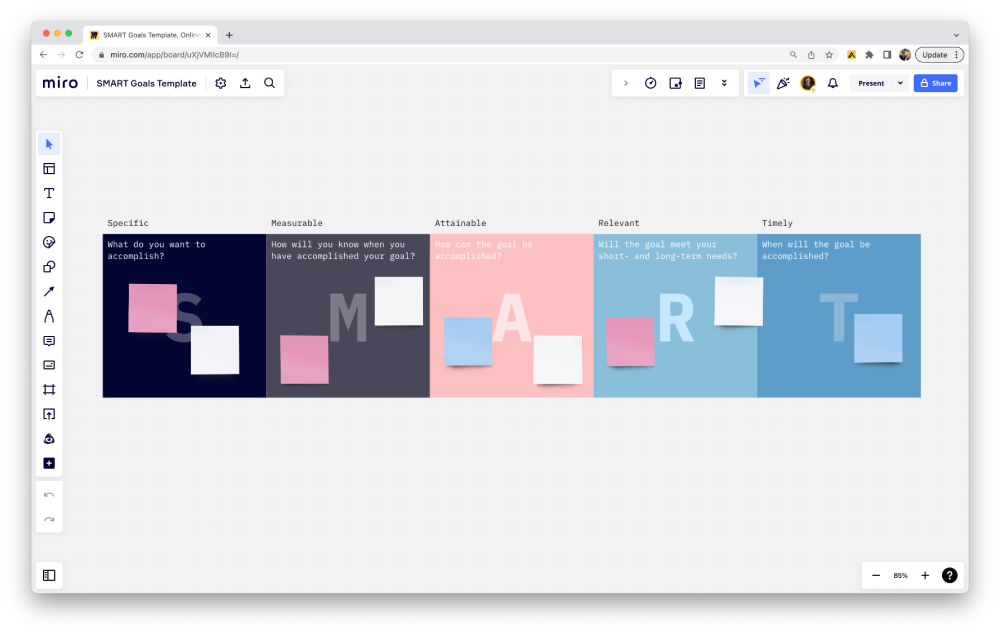 3. Gather existing market information
There are three more steps in the Diagnosis phase. While we won't go into them in depth right now, this week's task is to find the information you'll need for them. You might have to do some digging, but it's important you gather any information to hand on your company's:
customer information
products and services
market and business environment (competitors, market trends)
past performance (i.e. results of previous marketing activity, campaigns, etc)
current systems and resources.
This is sometimes called a marketing information audit. It'll take some work, so we're giving you until next week. Collect all this together in an easily accessible format and you'll be ready to hit the ground running when you start your analysis.
To sum up, start work on:
understanding market orientation
defining your business goals
gathering existing information.
In Week 2 we'll dive deeper into the Diagnosis phase of your marketing planning, including customer insights. Stay tuned.