How much should industrial companies budget for marketing?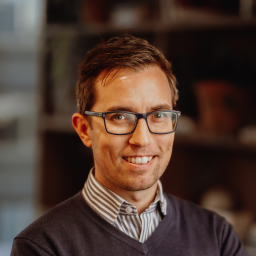 by David Leahy |
6 min read |
February 17, 2023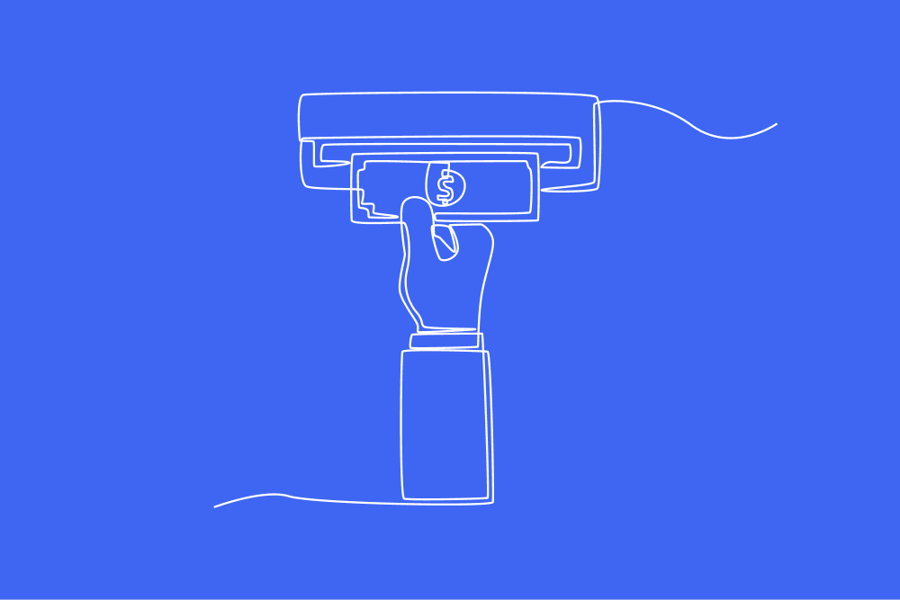 Marketing budgets are frequently the last thing on a business owner's mind in the industrial sector. Over 20 years of building industrial marketing budgets, we've seen plenty of companies take a fairly basic, even crude, approach to calculating their marketing budget, such as:
"We need to do more next year. Let's increase our marketing budget by 20%."

"There's a trade show / advertising / other knee-jerk opportunity coming up in the new financial year. Let's budget $40,000 for that."
We've also encountered clients who have set marketing budgets as a percentage of projected sales, which is more common in industries with high marketing expenditure, but less so in marketing.
"Our marketing spend should be 6 – 15% of anticipated sales revenue. We're expecting $10 million in sales, so we'll need to budget $600,000 to $1.5 million for marketing."
It sounds a bit more sophisticated, but is usually unhelpful in industrial, as these spending levels are more in line with consumer marketing (B2C), as distinct from B2B. We've found that most industrial companies can reach their marketing and sales goals at much lower proportional spend levels.
In this article, we'll outline the key process and considerations involved in developing the optimal marketing budget for your B2B industrial business, then provide you with a marketing budget shopping list.
But before we do that, let's answer a really fundamental question:
What is marketing anyway?
We want to answer this first, so we're on the same page about what marketing is and therefore what should be in a marketing budget. To answer this, we should firstly confirm what marketing is not:
It's not just promotion, or advertising.
It's not just posting on social media or producing a brochure.
It's not just pounding the pavement or making cold sales calls.
Some people rightly focus on what's known as the marketing funnel (or flywheel), depicting several stages that map a prospects journey from awareness and consideration to conversion, and ultimately to repeat purchase and loyalty. This funnel can be simplified to:
But marketing is even bigger than this. Let's look at a definition that we believe captures the essence of marketing in a straightforward and actionable way:
"Marketing is the whole business, seen from the point of view of its final result, that is from the customer's point of view." Peter Drucker
Such an expanded view of marketing requires something more comprehensive than the funnel model.
The marketing process
At Brucey we approach marketing the same way as most best-practice orgs do and as most marketing thought leaders of today recommend also. It involves a three-part process:
Diagnosis - research and analysis to understand your current situation, including the market conditions, past performance and competitive environment.
Strategy - Setting definitive targets, positioning and objectives for the year ahead.
Tactics - The development and implementation of a tactical plan.
This approach is highly measurable and avoids the 'top down' methods of budgeting shown in our intro. While Tactics (and promotional tactics in particular) are often the main focus for marketing planning and budgets, all of these stages are important to any business and come with associated costs.
Why is this important to industrial businesses?
Most industrial businesses face unique challenges within a B2B environment. They often need to account for several of the following factors:
a typically longer sales cycle
high value purchase for the customer
multiple "buyers" (stakeholders) in a single sale
often selling a "solution", with multiple products and services
less emotion or impulsiveness to each sale. You're not selling chocolate at the supermarket checkout.
For these and many other reasons, industrial businesses need great marketing just as much as, or even more than, those in any other sector. And budgeted marketing is critically important to maximise your bottom line in competitive markets where there isn't money to throw around at frivolous ad hoc marketing activities. So how do we go about it?
Considerations for your marketing budget
We always recommend following a clear marketing planning process: doing the diagnosis first and using this to inform your strategy, before getting into tactical selection and budgeting. Within that framework, here are four key considerations that will help inform a robust marketing budget.
1. Set measurable objectives
Setting objectives is part of developing your marketing strategy. It follows after you've selected your chosen target segments and what your positioning will be with each. You can then set one or more SMART objectives for each target.
There are obvious objectives such as improving conversion rates at key points across the funnel or increasing key metrics: impressions, traffic, leads, sales, repeat customers, etc. Below are two other objectives to consider, which can help you minimise short-term costs while maximising long-term profitability.
Reduce customer acquisition cost (CAC)
Sometimes its easier to do more marketing, rather than analyse your current activity and expenditure. Lowering your CAC is another important marketing responsibility, by optimising your current spend and/or redirecting it to more effective channels, segments or tactical choices.
Increase lifetime value (LTV)
Once a customer is acquired, you need activity that retains and develops them into long term advocates, creating ongoing profits for your business. It's also worth targeting from the get-go those who are more likely to become long term high value customers (based on ideal customer profiles). These might have a higher customer acquisition cost, but will be more valuable in the long run.
2. Balancing short-term vs long-term activity
This is also known as "performance-based" or campaign-based activity vs brand building.
We've found many industrial businesses that ignore brand building, yet there is strong evidence from longitudinal studies that clearly show a correlation between brand building and growth - more than short-term performance activity.
Brand building is about letting people know you exist (brand awareness) and ensuring they remember your brand when it matters (brand salience). Whereas short-term campaign based activity drives sales for buyers who are actively "in market" at that time. A balanced approach is needed for a business to drive growth continually over the mid to long-term.
3. Select the tactics and resources needed
Most people here focus on promotional spend, such as website, ads, social media, content, etc. But it is also important to consider what's needed for:
Research and analysis
Product development
Channel development
Software and systems
Staff resourcing
All of these come at a cost. And you'll need to decide whether these should come from within your company, or from external agencies, or a mixture of both.
The list below will help you with some high-level considerations for what to include (based on where you're at) and what broad price levels might be needed.
4. Sustained resourcing
Don't start what you can't sustain. You need to stick to your planned activity consistently, and to allocate the resources to:
implement your plans
qualify and nurture the traffic and leads you generate
evaluate and report on the outcomes
adapt and improve your activity going forward
report on marketing performance to your company's management.
An itemised marketing spend for industrial companies
Having experience with dozens of industrial businesses, we've listed below a comprehensive schedule of marketing activities, and a rough indication of their costs, with a lower and upper range.
Not all of these will be relevant to every business, at the same time. You need to be doing what's most important right now. For example, if there are significant foundational activities you need to build, these can happen in a staged way, in conjunction with concurrent short-term activities.
To help you identify where you need to focus on/budget for, we've broken these activity costings into:
Marketing Foundations

Brand Building

Lead Generation

Sales Enablement

Customer Service
You'll need to make choices depending on where the gaps are in your current capability and effectiveness as a business. This will be clear from your marketing strategy, and tied to your key objectives within.
Marketing Foundations (one-off or annually)
Planning & Positioning
Marketing Strategy and actionable implementation plan ($10K-20K)
Brand key messaging ($5K-10K)
Brand style guide, visual and voice ($5K-10K)
Digital Presence Essentials
Website update & optimisation, with key pages, content and functionality ($10K-50K)
Establish consistent visuals and messaging across all Social Media channels + 3rd party sites ($5K-20K)
Content optimisation
Optimise existing content assets (downloadables, videos, etc) and create new content where critical gaps exist ($10K-50K)
Marketing, Sales and Support Essentials
Setup a CRM (e.g. HubSpot), integrate with website and other software ($5K-30K)
Build out key automation workflows: forms, emails, landing pages, campaigns, data capture ($10K-30K)
Map out sales process, stages and build into CRM with support tools, templates and automation to increase productivity and simplify sales admin ($5K-10K)
Establish an Onboarding and/or Feedback loop to ensure customer success and capture insights ($5K-15K)
Brand Building (monthly)
Paid Media
Paid Ad campaigns & management
e.g. Search, Social, Display ($2K-30K)
Offline Activities (varies considerably)
Events and trade shows
PR
Sponsorships
Partners
Lead Generation (monthly)
Inbound marketing
Regular content: blog, socials, case studies, videos ($1K-10K)
On and off-page SEO ($1-3K)
Lead Acquisition and Nurture Campaigns (varies considerably)
Subscribers acquisition and nurture

Leads nurture

Pre-sales qualify prospects

Bottom of funnel high-value lead capture
Sales Enablement (annually)
Targeted Outbound / ABM
Ideal customer profile development ($3K-10K)
Curated target customer lists ($3K-10K)
Key content, assets, templates for each stage of the funnel ($5K-50K)
Attract & Nurture high value leads (varies considerably)
Demos, Tours, Education
Re-marketing, nurturing activities
Onboarding for success
Customer Service (Monthly)
Supporting clients
Developing self-help tools - knowledge base articles, chat bots ($1K-5K)
Feedback and satisfaction surveys
Post-sale nurture campaigns (varies)
Onboarding guidance

Up-sell, cross-sell, after-sales service nurture

Re-marketing campaigns
The items on the above "shopping list" are not necessarily all required, and not all at the same time. The priorities can vary greatly depending on your situation. However, most industrial companies need most of these, over time.
The important thing is to get started.
Contact us to start marketing
At Brucey we help you work through all the factors in appropriate budget decision making, so your marketing budget can give the best bang for your dollar.