Why HubSpot is a good fit CRM for industrial orgs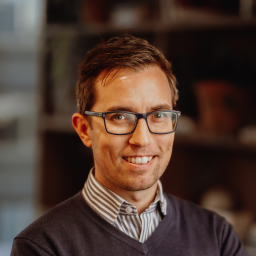 by David Leahy |
3 min read |
January 30, 2023
Deciding to get a new CRM for a business is rarely something that management teams look forward to. Doing the evaluation and onboarding right takes a proper investment of time and money. Even when a new CRM is clearly needed, it can be tempting to put it off and "make do" for a bit longer with whatever the business is currently using, despite shortcomings and pain points.
For industrial businesses in particular, where there are rarely under-utilised resources just waiting around to jump on a project like this, it can be particularly challenging. After all, it is not just the initial evaluation, selection and onboarding, but also the ongoing training and customisation, which is critical to a successful CRM implementation.
As industrial business specialists, we've been involved in many new CRM projects. And while every business has unique needs, we've found that HubSpot is great CRM for most industrial SMEs we've worked with.
Here's why.
Usability and user experience
One of the biggest killers of an effective CRM implementation is that the users don't embrace the new system as intended. They find it too hard, too cumbersome and complex... and over time they start using it less often and forget ever more how to use it, making the problem progressively worse.
Which is why number one on our list usability. HubSpot is so much easier than many other CRM platforms to use because it is visually appealing and intuitive to use. The interface is uncluttered and designed to be easy to navigate around. The main views are designed in the same way, so new users become more familiar with the layouts more quickly.
All this helps to speed up user efficiency from the early days of onboarding and accelerate effectiveness as the system is established in the business.
Customisation is simple
While the standard interfaces are highly intuitive for users, with HubSpot you can readily take this a step further by customising views to suit your business - or even to suit individual departments and teams within your business.
This includes customising elements such as:
custom data fields and field visibility, required, formatting, etc
record layouts, data grouping
making sections hidden or visible as needed
setup filtered views and individual user layouts
new record creation requirements
associated record data
filtering activity history
and plenty more...
Powerful, but not overpowering
The flip side of a simple and intuitive interface is often that the capability of the system may be lacking. But not so with HubSpot. They do a great job of balancing performance and usability, by providing a powerful CRM system without overpowering users.
Behind the intuitive interface, you have a host of tools and functionality needed to support the business needs: such as building custom sales funnels, account management and quotation tools and reporting; or being able to score and engage Contacts and Companies based on their interaction with marketing, sales and service activities.
Scale HubSpot as the business needs
Another great aspect to HubSpot is that you can scale HubSpot to suit the business.
The core CRM is - which alone is already a powerful backbone system to manage all customer interactions - is just one aspect to HubSpot. There are several "Hubs" that build on the CRM:
Marketing - which includes tools such as email marketing, social media, digital ads, landing pages and campaign management.
Sales - from deals, quotes, forecasting and ABM, to productivity tools that speed up repeat tasks and simplify a sales rep workflows
Service - after-sales support in the form of customer service ticketing and inbox, feedback surveys, a knowledge base and customer portal
CMS - a cloud-based website platform that is natively integrated into every other aspect of your CRM data and tools for a more remarkable website experience
Operations - powerful tools for businesses that require advanced data control and curation, often when large data sets are involved
Each of these Hubs can be scales too:
Free - every Hub has a free version, which provide essential capability for smaller businesses, or let you trial out the tools if you want to start smaller and build up over time
Starter - this level gives you access to additional capability and capacity, including automation tools, as well as removing HubSpot branding that appears on some Free tools, yet is available at a low price point.
Professional - HubSpot steps up a notch at the Professional level, both in terms of system functionality and pricing. This is often the preferred choice for growing industrial businesses, providing a balance between system capability and ROI.
Enterprise - this level suits medium to large businesses, where teams are larger, utilisation of HubSpot is higher and the requirements for operationally managing the system effectively are increased.
Connectivity within and without
One of the key differentiators of HubSpot is that all of these Hubs have been developed (and continue to be regularly improved and expanded on) to work together for a more powerful platform for businesses.
The website CMS hub works hand-in-hand with Marketing; which in turn informs and supports Sales; which then feeds into Customer Service; and the overall system is kept clean and more effective through Operations hub tools.
While each Hub is powerful on its own and a great asset to many businesses who may only need a single Hub, when two or more come together, they are better.
HubSpot also have a large and ever growing Marketplace, where hundreds of other software and apps can be readily connected for greater integration and operational effectiveness.
Scoping a CRM implementation
To help businesses who need additional help with HubSpot, whether to scope their requirements, provide onboarding and training, and/or support ongoing utilisation, HubSpot have Partner agencies that provide these services. Brucey is one such partner, though we specialise in working with industrial businesses.
If an industrial business doesn't have the capacity or resources internally to deliver any part of a HubSpot implementation, we can fill the gap.
Check out our Marketing Software services for more information or get in touch and we can talk you through how this works in more detail.