The right marketing software to power your performance.
We help industrial businesses adopt a good-fit marketing tech stack, across a wide range of marketing software and systems. From the backbone of all marketing software - the CRM - to specific marketing, sales and service functionality and integrations.
Smart, informative, savvy.
We have loved working with Brucey - they're exactly what we were looking for. We couldn't have achieved the success we had without them.
Year-on-year key metric growth.
We faced immense challenges and limited resources. Brucey developed the marketing strategy and executed plans to reinvigorate the brand.
Traditional marketing strategy meets modern tech.
What is impressive with Brucey is a practical, measured approach to the use of tech, alongside proven strategies - to build confidence with tech platforms, which today are core to all our sales and marketing.
Strategy + Innovation
I strongly recommend Brucey for any services related to marketing strategy advisory, marketing planning and implementation support.
Marketing Software Capability
Strategy-driven marketing software implementation
The right marketing software "tech stack" is unique to each business and should ultimately be driven by strategic planning: what are the marketing goals and tactics... and what technology is needed for implementation and reporting visibility.
We can work with you to analyse your marketing software needs, assess your current software stack and recommend a full stack solution or individual platforms, as appropriate.
Scoping
Marketing software needs analysis, current business capability, platform recommendations and demos
Onboarding
Software setup, customisation and guided onboarding, in conjunction with your team and any IT or integration partners
Support
We provide marketing software support for certain platforms, most especially HubSpot and connected systems
Types of Marketing Software
There are hundreds of software platforms available across marketing, sales, service and related customer functions. We are familiar with a wide range of them, but work primarily with a shortlist of reliable favourites.
Where we are not a specialist in a given platform, we readily work with a third party agency/consultant to help you evaluate and implement the software.
Most marketing software falls into one of two buckets: planning or operational. Some are in both.
Leading Software
Some of the main marketing software platforms we work with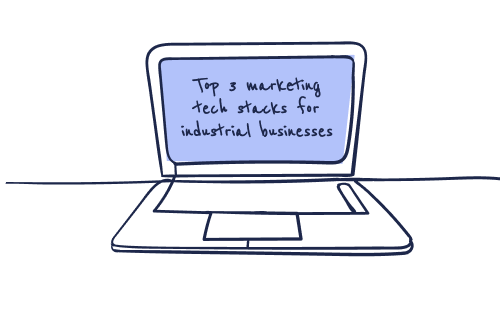 From the Marketing Toolbox
Our favourite marketing tech stacks for industrial businesses
The marketing software needed for your industrial business depends on your marketing goals, resources and digital maturity. Take a look at three favourite stacks that cover a range of needs.
Powerful, not overpowering
HubSpot is perfectly suited to industrial businesses
Most industrial businesses we work with are busy operations, with plans for growth and optimisation, yet are run fairly lean.
So when it comes to their software requirements, they need systems that can do everything they require, without slowing them down. Which is exactly why we've found HubSpot works so well for industrial companies as the CRM backbone for much of their marketing, sales and customer service operations.
CRM
HubSpot's CRM platform has all the tools and integrations you need for marketing, sales, content and customer service. Each product in the platform is powerful alone, but the real magic happens when you use them together.
Marketing
Marketing software to help you manage all your marketing channels and media in single platform: grow traffic, convert more visitors, generate demand and run integrated marketing projects and campaigns at scale.
Sales
Sales software to help you get deeper insights into prospects and ideal customers, automate the administrative tasks so your team can spend more time on valuable activity, and close more deals faster.
Service
Customer service software to help you connect with customers, exceed expectations, and turn them into promoters who grow your business.
Website
Website content management software that's flexible for marketers, powerful for developers, and gives customers a personalised, secure experience.
Operations
Operations software that syncs your apps, cleans and curates customer data, and automates processes — so all your systems and teams work better together.
Service Delivery
How we develop your tech stack
We can deliver software services remotely, in-person or a combination, working through scoping business needs, requirements mapping, software demos, system setup and guided onboarding.
Workshops, Demos
Delivered in-person or via video conferencing and online tools.
Requirements mapping
Pre-built templates to speed up data gathering and analysis.
In Person
Half and full day sessions to work through analysis, strategy and planning.
Video Conferencing
In combination with online tools such as Miro, Monday and Google Workspace.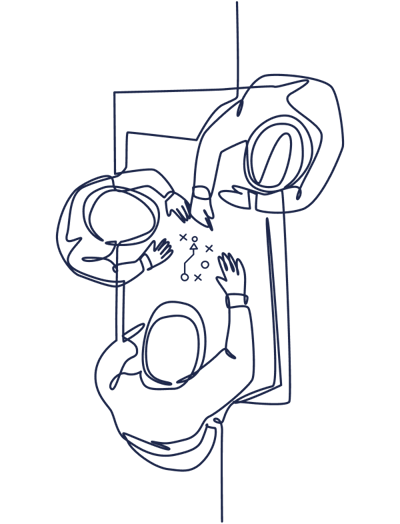 Services Pricing
Software Implementation Pricing
Our marketing software services are usually quite customised to each business, based on their requirements, so they can leverage our expertise as their priorities dictate.
HubSpot Guided Onboarding
From $4K
Where a "Professional" level (or higher) HubSpot software subscription is required, for one or more Hubs, we provide a guided onboarding service to assist the business get operational much faster.
Including:
Business needs analysis
Requirements mapping
Process mapping and optimisation
Integrations and add-ons

System setup and customisation

Guided

onboarding

and training

Ongoing support
Custom Scope
$POA
Where multiple systems are being considered, we generally provide a custom scope. This can sometimes be provided in seperate stages, as follows:
Current software audit
Business needs analysis
Business and customer process mapping, requirements mapping
Software stack recommendations
Integrations and add-ons

System setup and customisation

Guided

onboarding

and training
Need help with software implementation?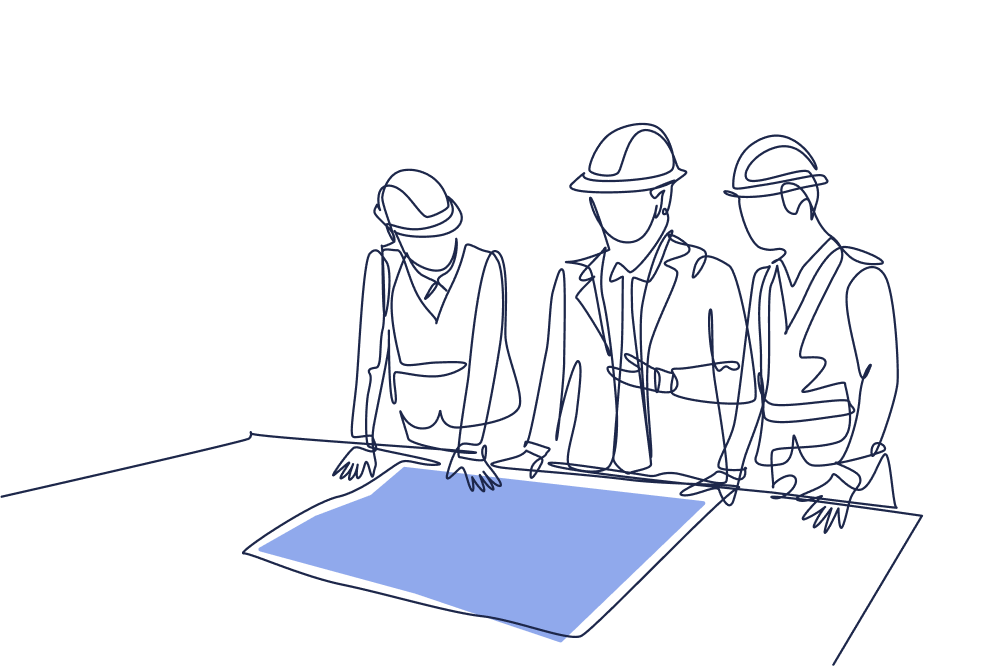 Industrial businesses need robust marketing strategy more than most
The average industrial business tends to lag behind other sectors when it comes to marketing capability. Subsequently marketing is less impactful, out of sync with sales, and marketing effectiveness is often not able to be measured well.
In an increasingly complex and digitised world, it is more important than ever for businesses to understand their market, structure a strong brand position and develop a strategy for success.
Industrial Marketing Expertise
Why choose Brucey for marketing software support?
20+ years
marketing experience
We bring more than two decades of senior marketing expertise across marketing strategy, process, systems and management.
50+ brands
manufacturing & industrial
We've worked with over 50 brands, developing marketing strategy and plans to grow businesses in countries around the world.
100% industrial
including service providers
We're focused on helping B2B industrial businesses (and businesses who service this sector) to become leaders in their market.
FAQs

for our marketing software services
Industrial Expertise
Our Marketing Services
Our full range of marketing services for the industrial sector.
Book a Discovery Call
Find out how we grow industrial businesses
Marketing that drives sustainable business growth
Most businesses we work with have growth goals and need help to develop and execute the strategy, such as:
new products or services to launch

geographic or market expansion

an acquisition or merger
For others, it's less about product/market or revenue growth, and more about growing profit or effectiveness due to:
a change in competitive / market conditions

an opportunity to optimise performance

improve customer alignment
If this sounds like you, get in touch to see how we can help you achieve your goals.