Robust marketing strategy and actionable plans.
We help industrial businesses unlock growth opportunities through market analysis, marketing strategy, planning and performance optimisation. We provide a full range of marketing strategy consulting services.
Smart, informative, savvy.
We have loved working with Brucey - they're exactly what we were looking for. We couldn't have achieved the success we had without them.
Year-on-year key metric growth.
We faced immense challenges and limited resources. Brucey developed the marketing strategy and executed plans to reinvigorate the brand.
Traditional marketing strategy meets modern tech.
What is impressive with Brucey is a practical, measured approach to the use of tech, alongside proven strategies - to build confidence with tech platforms, which today are core to all our sales and marketing.
Strategy + Innovation
I strongly recommend Brucey for any services related to marketing strategy advisory, marketing planning and implementation support.
Strategic Planning Process
How we develop effective strategic marketing plans
Every marketing plan we develop (AKA marketing strategy, as they're sometimes referred to) follows a standard process with three fundamental stages, which allows us to deliver plans that are based on a strong foundation, highly actionable and aligned to the business needs.
Diagnosis
Understand the current market, competitive environment, past performance and business capability.
Strategy
Decide on a shortlist of market segments to target, with clear positioning and measurable objectives.
Tactics
Develop a detailed tactical plan across relevant channels, plus a budget, resourcing and systems requirements.
Types of marketing plans & strategy services
We work with businesses that have a wide range of strategy and planning needs. Depending on the scope and complexity, the time required to complete a plan can vary considerably - from a couple of days to a couple of months.
However, the marketing planning process remains the same for plans of all shapes, size and business needs: whether it's an annual marketing plan for the whole business, a marketing plan focussed on one particular business department or priority - or even if your business hasn't done any formal marketing strategy or planning for a long time.
New product (or service) launch plan
Group marketing plan (multi-business)
Merger or acquisition marketing plan
Custom marketing strategy and planning consulting
To find out how we can work with you on your marketing strategy and planning needs, the costs and timeframes involved, book a Discovery call with us.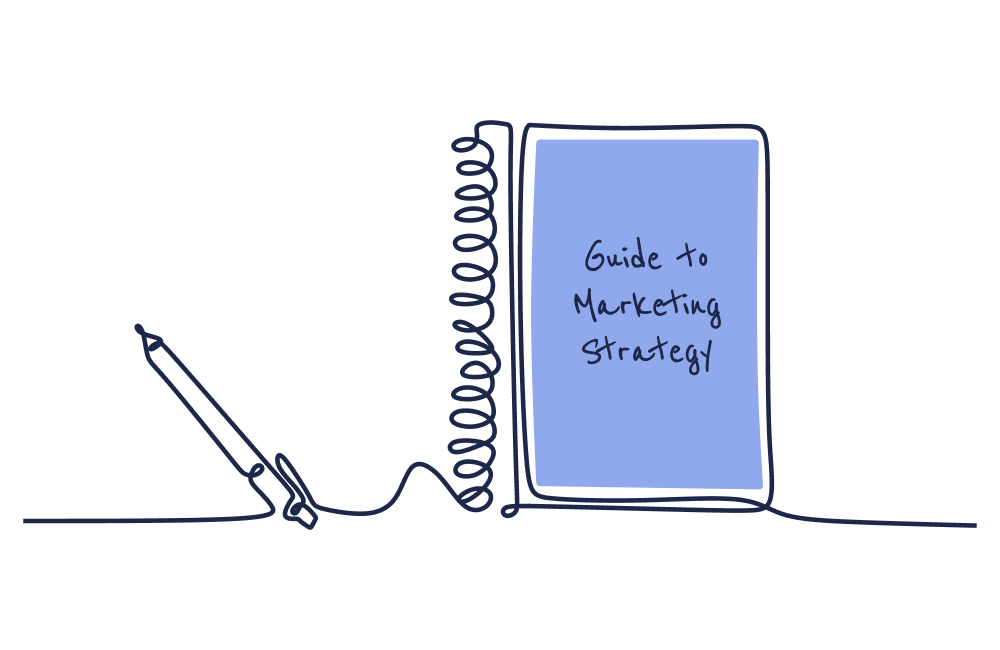 From the Marketing Toolbox
Guide to Marketing Strategy & Planning
If you want to better understand what marketing strategy and planning really are - without the BS and jargon that is common to marketers - take a look at this all-encompassing guide.
Strategy and Planning Services
Standard or Custom scope for marketing plan consulting
The way we deliver services is flexible and can be structured to suit a variety of business needs and priorities.
Standard
We take the lead in guiding the development of a comprehensive marketing plan. It generally takes 4-6 weeks and is ready to implement on completion.
Custom
We provide a bespoke scope, from workshopping a single topic (e.g. market segmentation), to focussing only on one stage (e.g. Diagnosis and market research) to a more in-depth engagement, as required.
Marketing Planning >

Diagnosis Stage
In the Diagnosis stage, we evaluate the current situation of the business, including the market conditions, past performance and competitive environment.
The most important thing about this stage is not falling into analysis paralysis, but to dedicate enough time to answer all essential questions such that you can formulate an effective strategy. You can always do further research and analysis in the future.
We conclude with a Segmentation map.
Business Goals
Understand the business vision, direction and goals - ideally short, medium and long-term (3 horizons)
Product & Services Review
An augmented map of the full range of products and services, sales history, lifecycle, new products and future focus.
Market & Business Environment
What defines your market and how big is it. What's happening in the external environment, including your competition.
Customer Profiles
Who are your ideal customers, what makes them tick, which ones are the biggest contributors to sales, margin.
Customer Journey / Funnel
How you engage customers across the marketing and sales funnel, from brand awareness to acquisition and retention.
Channel & Pricing Review
What sales channels do you use and how is your pricing defined and managed across these channels.
Past Performance
How has your marketing performed over the past 12+ months. What would you do again, do more of, stop doing, try new?
Resources & Systems
What marketing software do you use; what marketing resources / skills do you require? Where are your gaps?
Segmentation
A total map of your market, broken into key customer segments for use as a strategic decision making tool.
Marketing Planning >
Strategy Stage
In the Strategy stage, we use the Segmentation map to guide our strategic decisions: what segments you will target and why; develop the positioning for each target segment; and quantify 1 or 2 SMART objectives for each target.

Occasionally this will require dipping back into Diagnosis to do some further evaluation and improve your understanding. It can also involve developing more than one set of strategic choices - experimenting with a few different strategies to help you decide on the best path for the business.
Targeting
A shortlist of 3 to 5 customer segments you intend to target. Ideally a combination of the total market plus individual segments.
Positioning
A succinct positioning statement for each of your target segments - that doesn't deviate from your core brand positioning, but is further refined for this audience.
Objectives
One or more objectives for each of your target segments. They must be SMART and readily quantifiable. The simpler the better.
Marketing Planning >
Tactics Stage
In the Tactics stage, we map our the four main tactical choices as defined by the 4 Ps of Marketing - Product, Place (distribution), Price and Promotion (integrated marketing communications).
And then we bring all of this together in a final budget and presentation slide deck.
Products (& Services)
What products and services will you focus on for each target market?
Distribution (Place)
How are you going to reach each target with your desired range?
Pricing
At what price point and leveraging what strategies?
Integrated Marcomms
How will you build brand awareness and support the entire funnel?
Systems & Resources
What marketing systems and resources do you need to implement the plan?
Budget
How much will you need to spend to achieve the objectives set.
Presentation
A succinct 20-30 slide deck for presenting to the management / leadership team.
Finalise Plan
Build out a 12 month marketing calendar to support implementation.
Service Delivery
How we develop the plan with you
We can deliver a marketing plan via a number of formats, depending on your location and what suits your business needs.
Workshops
Delivered in-person or via video conferencing and online tools.
Templates
Pre-built templates to speed up data gathering and analysis.
In Person
Half and full day sessions to work through analysis, strategy and planning.
Video Conferencing
In combination with online tools such as Miro, Monday and Google Workspace.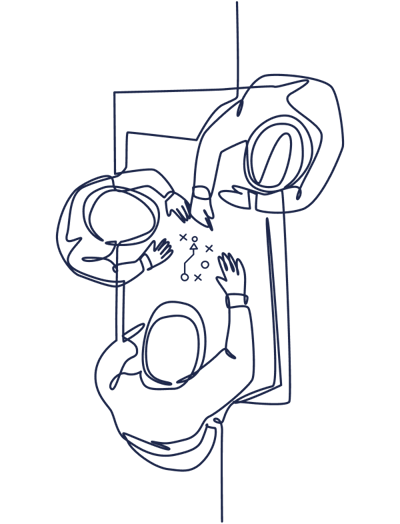 Services Pricing
Marketing Plan Prices
Our services are built to suit a variety of different business marketing needs. But ultimately we can craft a custom scope, so you can leverage our expertise as your priorities dictate.
DIY Marketing Plan Toolkit
$4K (Launching 2023)
We've taken all the tools we use in our proven marketing planning process and put them into a do-it-yourself toolkit for businesses who would rather go it alone.
Remember:
1/2 day onboarding session
Easy to follow marketing plan process
Tools for diagnosis, strategy and tactics
Templates for budgeting, presentations, calendars, plans and project management.
Instructional lessons
And more in development.
Strategic Marketing Plan
from $12K
Our core marketing planning process, based on marketing fundamentals and best-practice. On completion, you'll have everything you need to begin implementation, with or without our support. Deliverables include:
Completed analysis templates
Strategy workshop files
Marketing calendar
Marketing budget
Presentation slide deck
4-6 week delivery
Custom Scope
$POA
Whether you need something more concise or more complex, chances are we can customise a scope that will suit your requirements.
Scope could include:
One or more stages of the marketing planning process
One or more individual workshops on specific requirements / topics
Deeper analysis on key areas
Up-skilling your team to self-manage the planning process in the future
Fast turn-around
Need help to develop your strategy?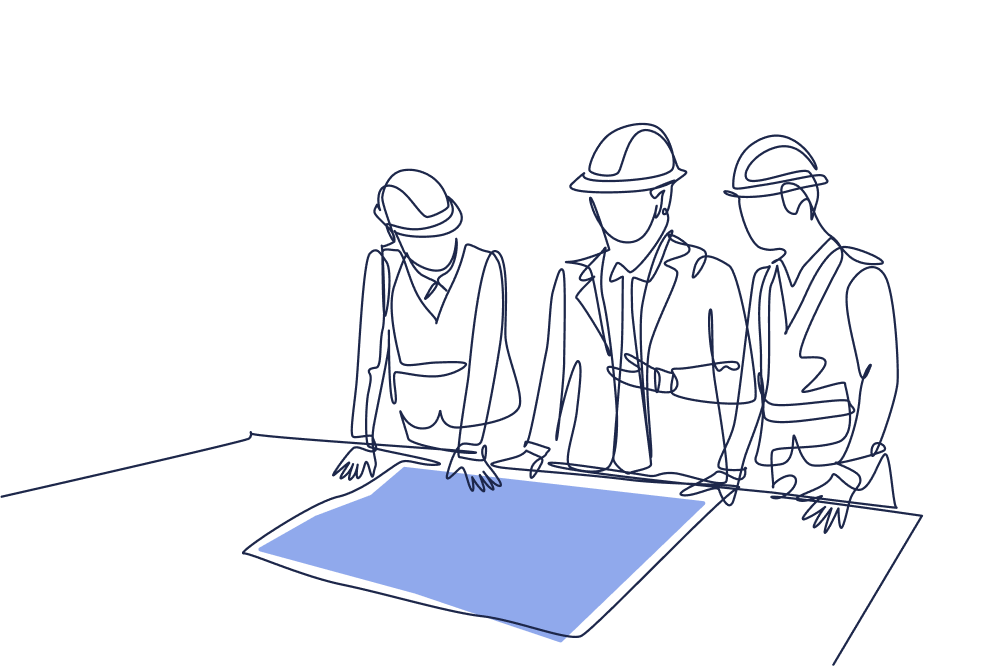 Industrial businesses need robust marketing strategy more than most
The average industrial business tends to lag behind other sectors when it comes to marketing capability. Subsequently marketing is less impactful, out of sync with sales, and marketing effectiveness is often not able to be measured well.
In an increasingly complex and digitised world, it is more important than ever for businesses to understand their market, structure a strong brand position and develop a strategy for success.
Industrial Marketing Expertise
Why choose Brucey to develop your marketing strategy?
20+ years
marketing experience
We bring more than two decades of senior marketing expertise to fast-track the creation of a robust, actionable marketing plan.
50+ brands
manufacturing & industrial
We've worked with over 50 brands, developing marketing strategy and plans to grow businesses in countries around the world.
100% industrial
including service providers
We're focused on helping B2B industrial businesses (and businesses who service this sector) to become leaders in their market.
FAQs

for our marketing planning services
Industrial Expertise
Our Marketing Services
Our full range of marketing services for the industrial sector.
Book a Discovery Call
Find out how we grow industrial businesses
Marketing that drives sustainable business growth
Most businesses we work with have growth goals and need help to develop and execute the strategy, such as:
new products or services to launch

geographic or market expansion

an acquisition or merger
For others, it's less about product/market or revenue growth, and more about growing profit or effectiveness due to:
a change in competitive / market conditions

an opportunity to optimise performance

improve customer alignment
If this sounds like you, get in touch to see how we can help you achieve your goals.