Virtual CMO services for growth-focussed industrial businesses
Our Virtual CMO services provide industrial businesses with part-time senior marketing management expertise, helping them to successfully develop, implement and achieve their growth goals.
Smart, informative, savvy.
We have loved working with Brucey - they're exactly what we were looking for. We couldn't have achieved the success we had without them.
Year-on-year key metric growth.
We faced immense challenges and limited resources. Brucey developed the marketing strategy and executed plans to reinvigorate the brand.
Traditional marketing strategy meets modern tech.
What is impressive with Brucey is a practical, measured approach to the use of tech, alongside proven strategies - to build confidence with tech platforms, which today are core to all our sales and marketing.
Strategy + Innovation
I strongly recommend Brucey for any services related to marketing strategy advisory, marketing planning and implementation support.
How a Virtual CMO works
A senior marketer to support your growing business
A virtual CMO is a senior marketing leader for your business, who works alongside your leadership team, guides and develops the marketing at a strategic and operational level.
We're able to achieve your business objectives the same as an employee, though we are a better choice if you don't need, can't justify or are not ready for a full-time CMO or marketing manager. Or if your current marketing manager needs additional support.
A virtual CMO is a flexible, efficient way to help you deliver any or all of the following marketing requirements.
Develop a robust marketing strategy and plan
We collaboratively construct a strategic marketing plan aligned to the business goals and direction.
Map out and direct tactical implementation
We turn strategy into practical, actionable tactics, with a project management framework to keep things on track.
Work with leadership team to refine business direction
We help define a successful future vision and develop the plans and processes needed to make this a reality.
Build and optimise monitoring and dashboards
We make relevant data and insights available to the business for timely, effective decision making.
Deeper market, competitor and business analysis
We uncover real insights and bust assumptions, so important decisions can be made with greater certainty.
Manage marketing budget, resources and processes
We build and manage the necessary marketing backend functions that are critical to success.
On-demand marketing leadership, built to support your business
When you bring us on as the virtual CMO for your industrial business, we get to work on the priorities that your business most needs, crafting a flexible partnership unique to you.
Often this involves working at a two-speed approach: (1) a focus on short-term business initiatives and quick wins; and (2) a focus on developing the longer term strategy and structure that will deliver sustainable growth for the business into the future.
Where and how we kick things off is entirely up to you. We certainly will collaboratively provide our input and guide the engagement based on our expertise. But ultimately we're at your disposal as your virtual CMO or marketing manager. The list below are are some examples of how we work with industrial businesses:
Developing the strategic marketing plan
Work as part of the leadership team
Launching a new product or service
Lead and direct the marketing team
Auditing your marketing capability
Preparing for a merger or acquisition
Creating a regional expansion plan
Create nurture programs for prospects, and retention for customers
Building an account-based marketing and sales approach
Refining your marketing tech stack (software suite)
Planning social media with purpose
Develop brand positioning, differentiated and distinctive
Switching to a more powerful, user-friendly CRM
Run workshops on positioning, processes, market, competition
Work collaboratively with sales and service teams
Develop plans for product, pricing, distribution and launch
Optimise website experience and digital presence
Build the marketing, sales and service infrastructure
Content marketing and thought leadership programs
To find out how we can work with your business as your virtual CMO, as well as the costs and flexible retainers involved, book a Discovery call with us.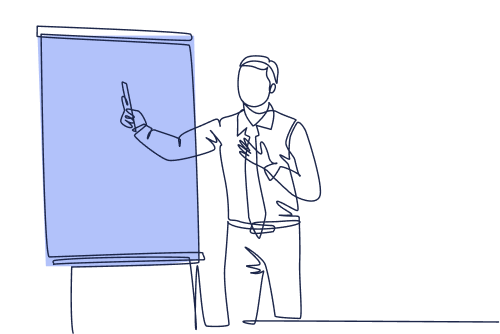 From the Marketing Toolbox
Is a virtual CMO right for my industrial business?
If you are trying to decide whether a virtual CMO is the right choice for your business right now, take a look at this succinct article with some insights into the pro and cons, and some tips for making the right decision.
Virtual CMO Benefits
5 advantages of a virtual CMO
There are plenty of good reasons for hiring a full time marketing manager. But of course, there are also reasons to go down the virtual CMO path. Here are our top 5.
Cost
An FTE marketing manager or CMO can cost around $150K to $300K depending on experience and seniority. It's a significant step-up in investment for most industrial businesses. A highly experienced virtual CMO will cost around 20-50% of this and doesn't require a long-term cost commitment.
Speed
A virtual CMO can get started faster than most traditional new employees, as you can avoid a lot of the interviewing and onboarding requirements. They're also generally more experienced, especially compared to mid-level marketing managers, so they can hit the ground running on most marketing requirements.
Flexibility
With most virtual CMOs, you can scale your engagement with them flexibly on a retainer basis, increasing or decreasing the time the business requires in a given month or quarter. They can also work with you to handover to a full time CMO if and when the time is right.
Expertise
A good virtual CMO will generally have 15-20 years experience or more, with cross-industry experience, so they can provide fresh perspectives and insight across the entire marketing function.
Focus
A virtual CMO has the benefit of not being tied down by operational distractions in the business. They can focus their time on high value tasks that move the business forward.
Service Delivery
How we get started as your new virtual CMO
Our first goal is to start delivering value for your business in the shortest possible timeframe, hitting the ground running on your immediate priorities.
Goals
We map out your short and long-term business and marketing goals that we'll be focussed on
Scale
We agree on the scale of CMO engagement (and budget) you require to deliver the agreed goals
Communication
We determine the best methods for communicating with key people in the business
Roadmap
We develop an initial 90 day roadmap to ensure a productive start to our engagement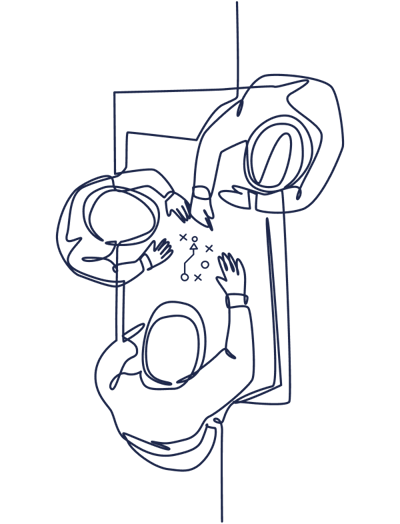 Services Pricing
Virtual CMO Retainers (monthly)
Our virtual CMO engagements range from an Advisory role where we work with the business for a few highly productive hours a month, up to a comprehensive Marketing Management retainer where we can cover a full scope of CMO responsibilities. Ultimately each retainer can be customised, in terms of the scope of expertise provided.
Marketing Advisory
$990 / month
Strategic input to review past performance, evaluate business priorities, develop new initiatives and support flexibly as needed.
Inclusions:
Monthly review + advisory session, ~90mins
Fortnight progress check-in, ~45mins
Pre- and post-call review, preparation
Recorded video sessions
Actions documented and tracked in Monday.com project management tool
Services can be flexibly adapted to suit business needs, per the menu below.
Marketing Strategy & Planning
$2200 / month
Develop an annual strategic plan; review and optimise each month; conduct a deeper strategic review every quarter.
Scope could include:
Annual strategic planning process, with documented plan as deliverable x1/yr
Monthly analysis, review and reset x8/yr
Quarterly deep dive, strategy adjustment and detailed planning x3/yr
Average of ~6 hours monthly
Recorded video sessions
Actions documented and tracked in Monday.com project management tool
Services can be flexibly adapted to suit business needs, per the menu below.
Marketing Management
From $4400 / month
A combination of strategic planning (annual, quarterly and/or monthly) and senior marketing management expertise to support growing businesses.
Scope could include:
Strategy + Planning development
Managing the implementation of the marketing plan
Working as part of the leadership team
Research, analysis and insights
Marketing process and systems build
Any other marketing needs, flexibly adapted to suit the business, per the menu below
Recorded video sessions
Actions documented and tracked in Monday.com project management tool
The Retainer Services Menu
Our virtual CMO retainers are built to suit different business marketing needs, but all are ultimately flexible, so you can leverage our expertise as your priorities dictate. Essentially, if it falls within the marketing function - or is related to the broader customer journey, such as product development, sales, account management and customer service, then chances are we can help:
Audit performance + recommend options, action plan
Strategy + planning: annual, project-based, new venture
Workshop specific elements of strategy, competition, positioning, market, budgets, etc
Process + systems optimisation
Marketing implementation support, training, coaching
Team + management meetings
Dashboard & reporting setup
1-to-1s with team members
Evaluate full customer journey: marketing, sales, service.
Engage with + recommend vendors, subcontractors, agencies
Software & Systems scoping, setup, onboarding, support
Need a part-time marketing manager?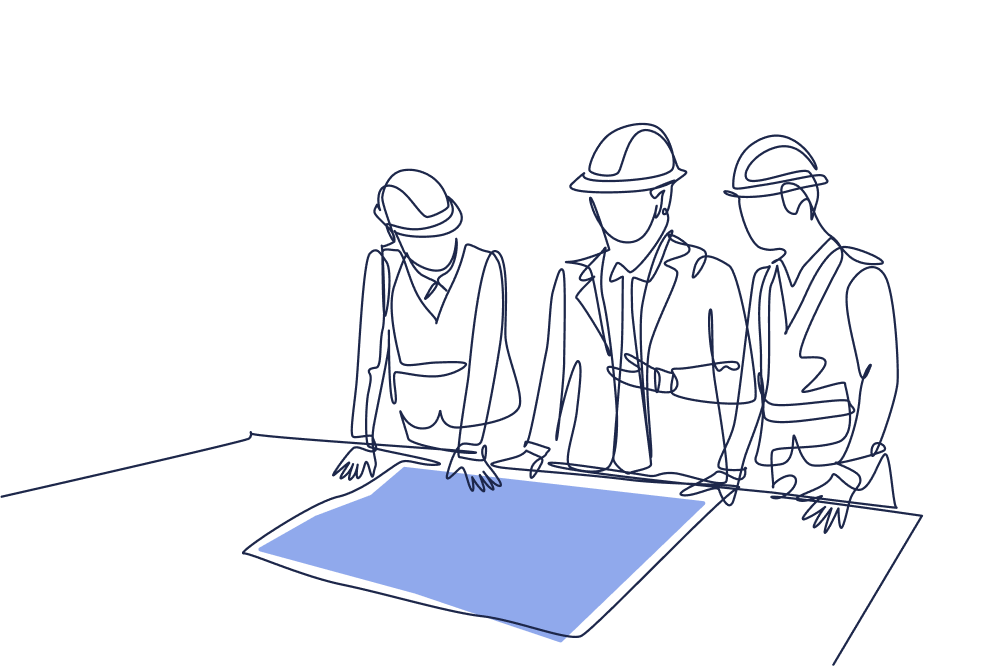 Industrial businesses need robust marketing strategy more than most
The average industrial business tends to lag behind other sectors when it comes to marketing capability. Subsequently marketing is less impactful, out of sync with sales, and marketing effectiveness is often not able to be measured well.
In an increasingly complex and digitised world, it is more important than ever for businesses to understand their market, structure a strong brand position and develop a strategy for success.
Industrial Marketing Expertise
Why choose Brucey to develop and manage your marketing?
20+ years
marketing experience
We bring more than two decades of senior marketing expertise to fast-track the creation of a robust, actionable marketing plan.
50+ brands
manufacturing & industrial
We've worked with over 50 brands, developing marketing strategy and plans to grow businesses in countries around the world.
100% industrial
including service providers
We're focused on helping B2B industrial businesses (and businesses who service this sector) to become leaders in their market.
Industrial Expertise
Our Marketing Services
Our full range of marketing services for the industrial sector.
Book a Discovery Call
Find out how we grow industrial businesses
Marketing that drives sustainable business growth
Most businesses we work with have growth goals and need help to develop and execute the strategy, such as:
new products or services to launch

geographic or market expansion

an acquisition or merger
For others, it's less about product/market or revenue growth, and more about growing profit or effectiveness due to:
a change in competitive / market conditions

an opportunity to optimise performance

improve customer alignment
If this sounds like you, get in touch to see how we can help you achieve your goals.