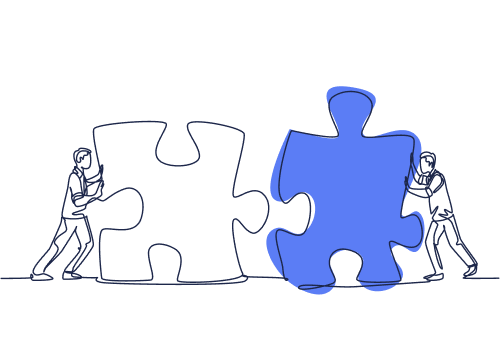 Mid-sized B2B industrial businesses are our niche
An ideal client for us - one that experience shows we're most successful with - is one that ticks several of the boxes below. This isn't a hard and fast rule, but a guide to help you consider whether we might be right for each other.
Our good-fit client guidelines
You're a small to medium B2B company ($10-200M in annual revenue).


Currently doing business in Australia or New Zealand - or have a desire to enter this region (and may also be present in other countries, regions).


The core business is built around manufacturing, engineering and/or construction - or is a service provider to these industries.


You have key people in the organisation who possess deep expertise in the core specialisation of the business.


You sell costly systems / solutions that require a consultative sale via an often lengthy and complex sales process


You sell to a range of stakeholder types with different needs, including risk-averse technical buyers.


You want to align your business growth and marketing strategies with an industrial audience that's rapidly becoming more online centric.


You operate the business nationally or internationally, rather than locally or regionally (or you intend to do so).


You are interested in long-term strategy (not knee-jerk tactical activities) for growing your top and bottom lines with ideal customers.


You are ready and willing to invest in strategy before implementation (diagnosis of the current situation, development of strategy and appropriate tactical plans, prior to execution of the tactics).


You are prepared to commit the time and expertise of your leadership and customer-facing teams both at the beginning of the engagement and throughout the marketing process.


Are willing to invest $100K–$250K+ annually into a comprehensive marketing and sales enablement program (not just with us, but as a total investment).
If this sounds like we might be a good fit, then read a bit more on how we work with clients, or just reach out to us now on the form below to get the conversation started.
Book a Discovery Call
Find out how we grow industrial businesses
Marketing that drives sustainable business growth
Most businesses we work with have growth goals and need help to develop and execute the strategy, such as:
new products or services to launch

geographic or market expansion

an acquisition or merger
For others, it's less about product/market or revenue growth, and more about growing profit or effectiveness due to:
a change in competitive / market conditions

an opportunity to optimise performance

improve customer alignment
If this sounds like you, get in touch to see how we can help you achieve your goals.