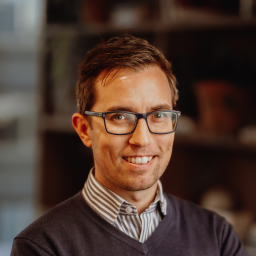 by David Leahy |
2 min read |
January 30, 2023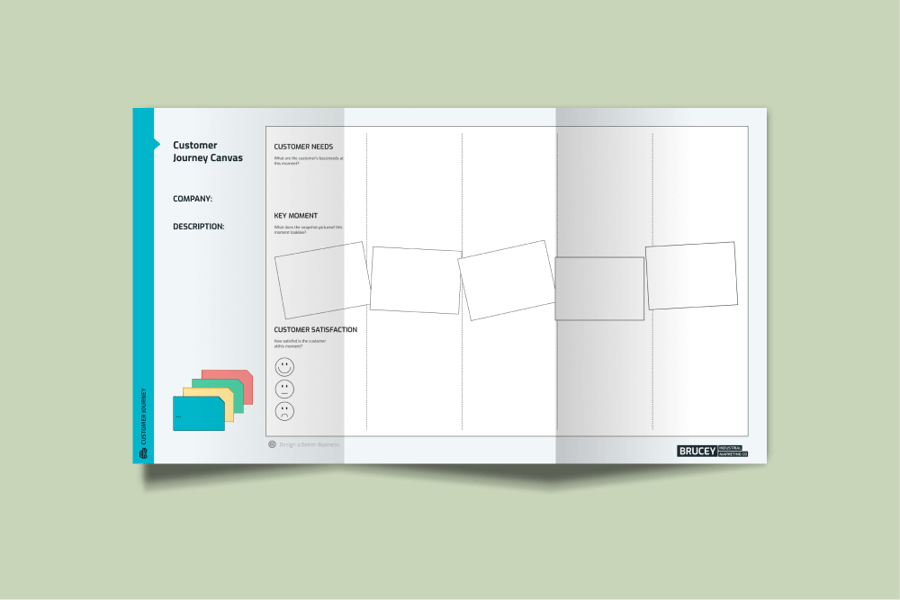 What is the Customer Journey Canvas for?
The Customer Journey is a tool to help define the experience a customer goes through in trying to fulfil a particular need. Use it to understand and gain insights into what your customer goes through and how they interact with you.
Why we like it
It allows a business to go beyond identifying a customer need, to defining their customer's changing needs at each key moment (stage) of the overall journey. Businesses can then identify how best to connect with and support their customers throughout the journey.
How to use it
The Customer Journey Canvas requires a creative approach to get the best results. Print it out on A1 or A2 and use sticky notes to capture your ideas, or sketch out your thoughts freehand - whatever works best for your team. You can also use the Google Slides template to do the same on a big screen.
STEP BY STEP
1. PERSONA
Start by defining the Customer Persona that you are creating the Customer Journey for. Put their name and role at the top of the page. If you haven't already created a Persona Canvas, then describe your persona in specific terms (e.g., name, age, occupation, skills, interests).
2. KEY MOMENTS
This is the best place to begin building out the customer journey. Consider what the different moments of interaction with the customer are (e.g. in a shop, online, via webinar, by phone, mail, or in contracts)? Consider too those moments that may be important to the customer, but are currently not touch points - map these moments as well.
The customer is your primary focus. Try to think like them. How do they experience the problem you are trying to solve? And do they really experience it? What do they currently do to deal with that problem?
3. TIMELINE AND STAGES
Define at least 3-5 moments in the journey. While you are defining moments for the customer, try to place them in an order. Don't worry if you have more than five moments - the canvas is a guide - expand on it as needed.
In describing the step-by-step experience for the customer, consider what the timespan is, how much time has passed in the journey, and make note of timings. It could be a short interval, for example a day in the life of the customer, or a longer duration. But don't overcomplicate - you can test with customers to see what to adapt.
An easy way to build moments is to think of what happened first (what would be the movie frame for that moment?) and then to proceed what the customer thinks or feels, and ultimately what their needs are. Make sure it's their needs, don't sneak your product back in!
4. CUSTOMER SATISFACTION
For each key moment, what is the customer's mood at that very moment? Are they happy, frustrated, angry? What is it about the moment that makes it so? Describe their mood and what has made them feel this way.
5. CUSTOMER NEEDS
Lastly, think about what job the customer wants to get done in each of the stages. For example, if your customer seeks to identify the company they want to work with, you need to understand the various touch points. What are the questions customers have at each point?
6. CHALLENGE YOUR ASSUMPTIONS
What hopes and personal goals does the persona have for the future?
CHECKLIST
Is the persona you used specific enough?

Is the journey complete? Are there any moments missing?

Ask yourself where the journey really starts and ends. Are there moments before and after?
NEXT STEPS
Use the Progress Board to test and validate your assumptions.

Go out of the building to talk to current and potential customers. Does what they say resonate with the Customer Journey you have developed, or do you need to update it?

Use these customer insights to work on your Value Proposition.