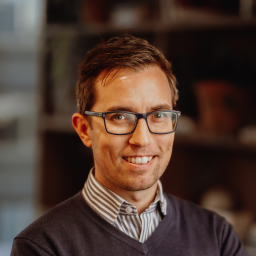 by David Leahy |
3 min read |
January 30, 2023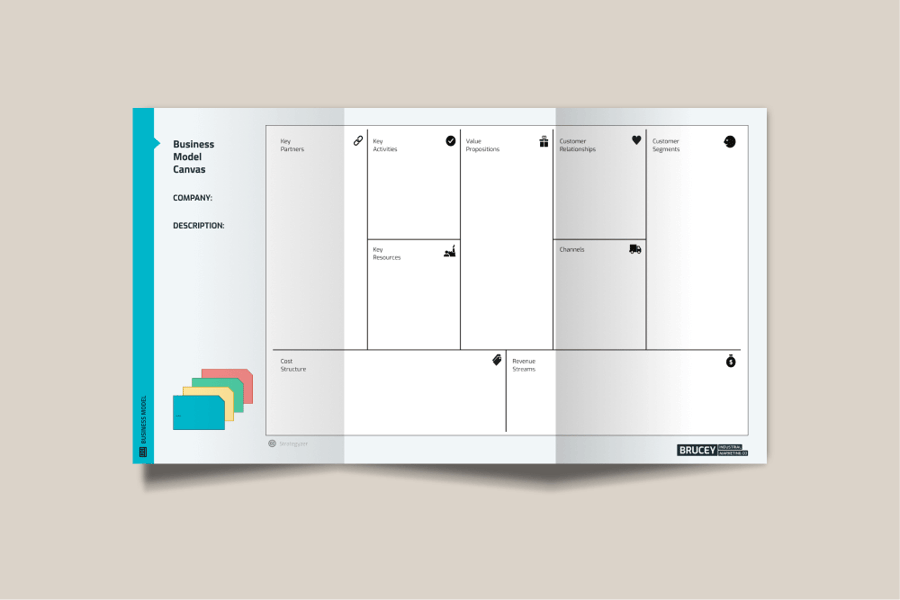 What is the Business Model Canvas for?
This canvas is used to describe, design, challenge, and pivot your business model. Use this canvas to discover insights about the customers you serve, what value propositions are offered through what channels, and how your company makes money.
Why we like it
It's a brilliant tool that helps you work in a fast yet structured way, to better understand your current business model, experiment with future possibilities, and evaluate your competitors business models. When used with the value proposition canvas, you can uncover business models that outperform your competition and set your business apart.
It is also a much better way to do a meaningful SWOT analysis for your business.
How to use it
The Business Model Canvas works best in a creative environment. Print it out on A1 or A2 and use sticky notes to capture your ideas, or sketch out your thoughts freehand - whatever works for your team. You can also use the Google Slides template to do the same on a big screen.
STEP BY STEP
1. START HIGH LEVEL
Write down at the top of the canvas the product/service area that you are building this business model for. Then start by mapping out the business on a high level: only the most important, vital aspects of the business model. There is no set path to follow - start wherever is easiest.
2. CUSTOMER SEGMENTS
List the top one to three customer segments. Consider the segments that provide the most revenue. If you've already developed your Customer Personas, these could align to each key segment.
Use a different colour sticky note for each customer segment. Continue this method as you fill in the canvas, using the relevant colour for related building blocks.
3. VALUE PROPOSITION
What is the job you get done for your customer? How does it create value in a compelling way for the customer. Don't just list your products and services - the value proposition should be a result of your products and services? Use the Value Proposition Canvas to help uncover meaningful value (if you haven't already).
4. REVENUE STREAMS
List your top one to three revenue streams. If you do things for free, add them here too.
5. CHANNELS
Describe how you communicate with your customer. How do you deliver the value proposition?
6. CUSTOMER RELATIONSHIPS
How does this show up and how do you maintain the relationship? What is your role? How do you want the customer to relate to you?
7. KEY ACTIVITIES
What do you do every day to run your business model? What essential activities do you need to perform to be successful?
8. KEY RESOURCES
These are the people, knowledge, means, and money you need to run your business. Capture the most important elements.
9. KEY PARTNERS
List the partners that you can't do business without (not suppliers).
10. COST STRUCTURE
List your top costs by looking at the activities you must perform and the resources you require to effectively deliver your products and services.
11. CONNECT THE BUILDING BLOCKS
No building blocks should be left sitting on their own. Each should have a relationship. Link up each of the building blocks: every value proposition needs a customer segment and a revenue stream. Make use of the different coloured sticky notes.
12. NOW VS FUTURE
Don't mix ideas for a future state with what is going on right now, and don't mix different departments. Use one business model canvas for each - one for the current business state, and as many canvases as are needed for potential future states, as you experiment with ideas of where the business could go.
13. REVIEW
Take a step back to check if every customer segment is linked to a value proposition and a revenue stream. Make sure everything on the left side of the canvas is needed to support the right side of the canvas. Everything else can be removed.
CHECKLIST
Rank your business model's performance (0= bad, 10-excellent) for each of the following questions
How much does switching costs prevent your customers from churning?

How scalable is your business model?

Does your business model produce recurring revenues?

Do you earn before you spend?

How much of the work can be done by others?

Does your business model provide built-in protection from competition?

Is your business model based on a game-changing cost structure?
NEXT STEPS
Go out of the building to talk to current and potential customers. Does what they say resonate with your business model or do you need to update it?

Share the business model with key team members for feedback and ask them to discuss the business model with others.

Use the Progress Board to test and validate your assumptions.

Go back and update your Value Proposition if required.

Use the business model to do an actionable SWOT analysis - identifying your business strengths and weaknesses on the left side of the canvas, and the opportunities and threats to your business on the right side of the canvas.

Use the Context Canvas to evaluate the External Environment that your business model operates in.

Use the business model and SWOT to shape your business and marketing strategy