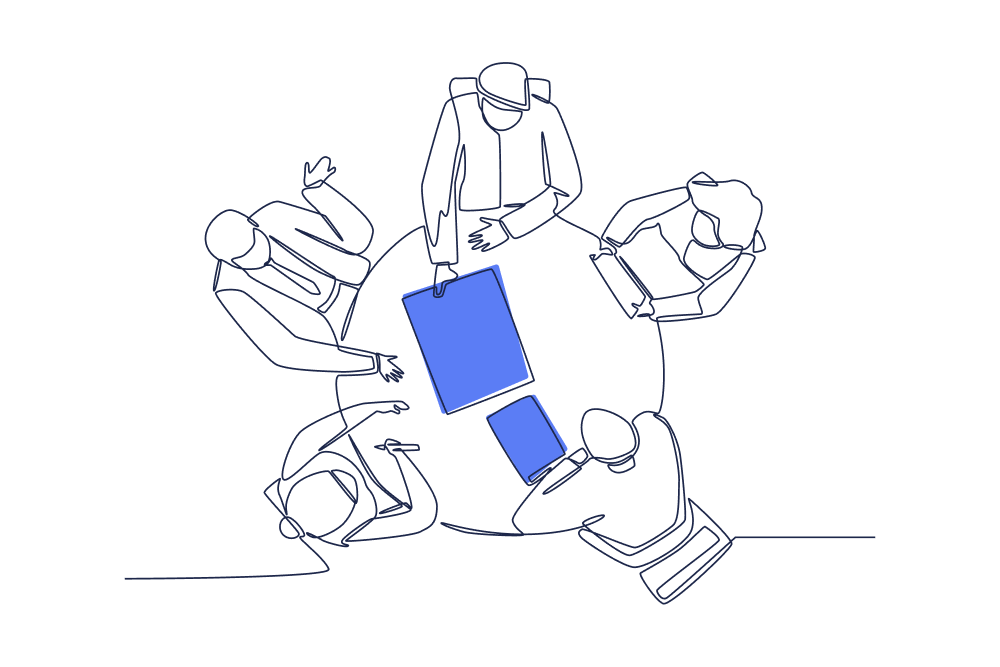 How we package and price our marketing services
We provide marketing consulting and virtual CMO services via flexible retainers and fixed-scope projects, depending on the business needs.
Marketing Retainers
Our flexible retainers are designed for businesses with a need for regular monthly marketing support, whether just for a few months or for ongoing collaboration.
The retainers are made to work for the client:
they can be increased or decreased as needed,
can be cancelled at short notice for any reason, and
can adapt to include whatever services are required.
That's not to say we don't plan ahead - we do quarterly and annual planning with every business we work with. However, we remain as flexible as possible to fit in with fluid business needs.
Marketing Advisory
$990
Strategic input to review past performance, evaluate business priorities, develop new initiatives and support flexibly as needed.
Inclusions:
Monthly review + advisory session, ~90mins
Fortnight progress check-in, ~45mins
Pre- and post-call review, preparation
Recorded video sessions
Actions documented and tracked in Monday.com project management tool
Services can be flexibly adapted to suit business needs, per the menu below
Marketing Strategy & Planning
$2200
Develop an annual strategic plan; review and optimise each month; conduct a deeper strategic review every quarter.
Scope could include:
Annual strategic planning process, with documented plan as deliverable x1/yr
Monthly analysis, review and reset x8/yr
Quarterly deep dive, strategy adjustment and detailed planning x3/yr
Average of ~6 hours monthly
Recorded video sessions
Actions documented and tracked in Monday.com project management tool
Services can be flexibly adapted to suit business needs, per the menu below
Marketing Management
From $4400
A combination of strategic planning (annual, quarterly and/or monthly) and senior marketing management expertise to support growing businesses.
Scope could include:
Strategy + Planning development
Managing the implementation of the marketing plan
Working as part of the leadership team
Research, analysis and insights
Marketing process and systems build
Any other marketing needs, flexibly adapted to suit the business, per the menu below
Recorded video sessions
Actions documented and tracked in Monday.com project management tool
The Retainer Services Menu
Our retainers are built to suit different business marketing needs, but all are ultimately flexible, so you can leverage our expertise as your priorities dictate. Essentially, if it falls within the marketing function - or is related the the broader customer journey, such as product development, sales, account management and customer service, then chances are we can help:
Audit performance + recommend options, action plan
Strategy + planning: annual, project-based, new venture
Workshop specific elements of strategy, competition, positioning, market, budgets, etc
Process + systems optimisation
Marketing implementation support, training, coaching
Team + management meetings
Dashboard & reporting setup
1-to-1s with team members
Evaluate full customer journey: marketing, sales, service.
Engage with + recommend vendors, subcontractors, agencies
Software & Systems scoping, setup, onboarding, support
Marketing Projects
Projects are favoured over a retainer where there is a clear, fixed scope of marketing services needed, and the engagement is unlikely to continue into additional services or support in the immediate future.
Some examples include:
A Marketing Audit (this is often a good way for new clients to test out our service and determine for themselves whether we're a good fit)
A Strategic Marketing Plan
Marketing Software Implementation
Process Mapping & Improvement
Industrial Marketing Expertise
Why choose Brucey for strategic marketing support?
20+ years
marketing experience
We bring more than two decades of senior marketing expertise across marketing strategy, process, systems and management.
50+ brands
manufacturing & industrial
We've worked with over 50 brands, developing marketing strategy and plans to grow businesses in countries around the world.
100% industrial
including service providers
We're focused on helping B2B industrial businesses (and businesses who service this sector) to become leaders in their market.
Book a Discovery Call
Find out how we grow industrial businesses
Marketing that drives sustainable business growth
Most businesses we work with have growth goals and need help to develop and execute the strategy, such as:
new products or services to launch

geographic or market expansion

an acquisition or merger
For others, it's less about product/market or revenue growth, and more about growing profit or effectiveness due to:
a change in competitive / market conditions

an opportunity to optimise performance

improve customer alignment
If this sounds like you, get in touch to see how we can help you achieve your goals.